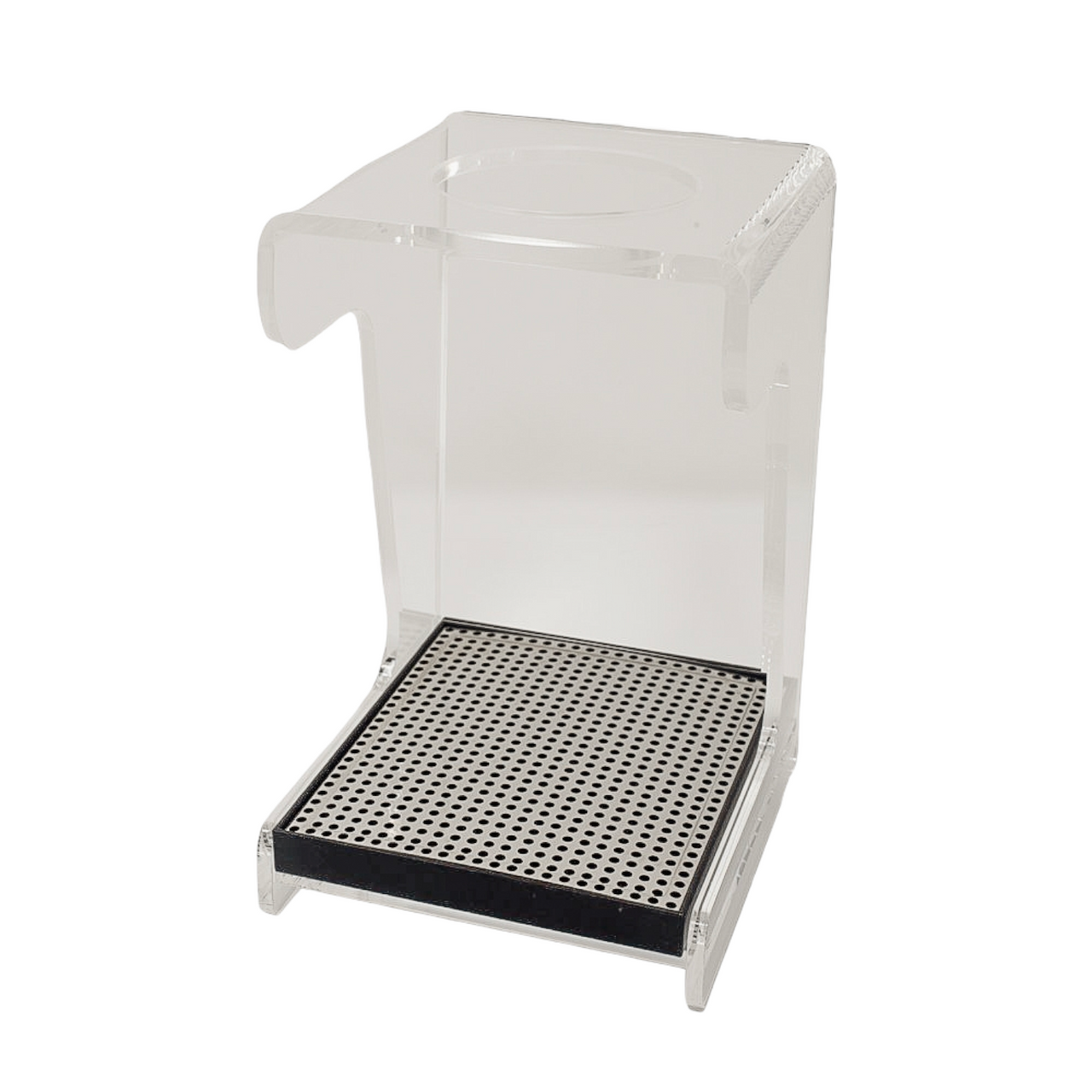 Hario's V60 Drip Station allows you to brew pour-over coffee with an elevated dripper. When used  with Hario's drip scale and ceramic V60 dripper, you can quickly weigh both your coffee and water doses but it serves it's purpose when used by itself. It works with almost any dripper that has an open hole at the bottom. The opening at the top of this Drip Station is 73 mm across.
The Hario Drip Station measures 5.2 x 5.5 x 7.1 inches. 
Scale, range server and dripper not included.