Hario V60 Ceramic Dripper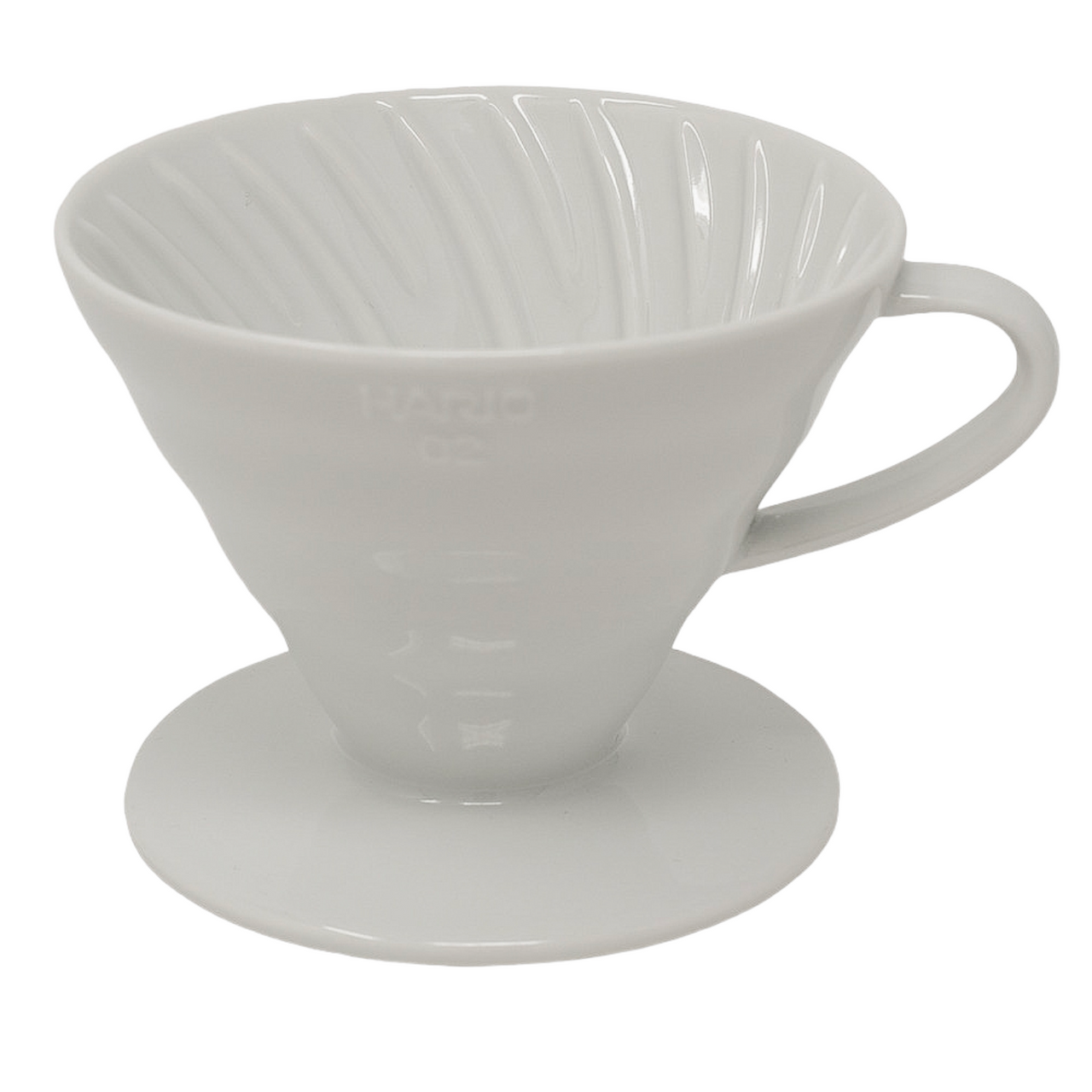 Since its founding in 1921,Hario has been manufacturing coffee brewing products of the highest quality in Japan for general consumers and for industrial uses. This cone pour-over is designed to work with their cloth and paper #2 filters to produce a superior cup of coffee. 
This is the preferred brewer at all Victrola cafes.
Coffee measuring scoop is included.