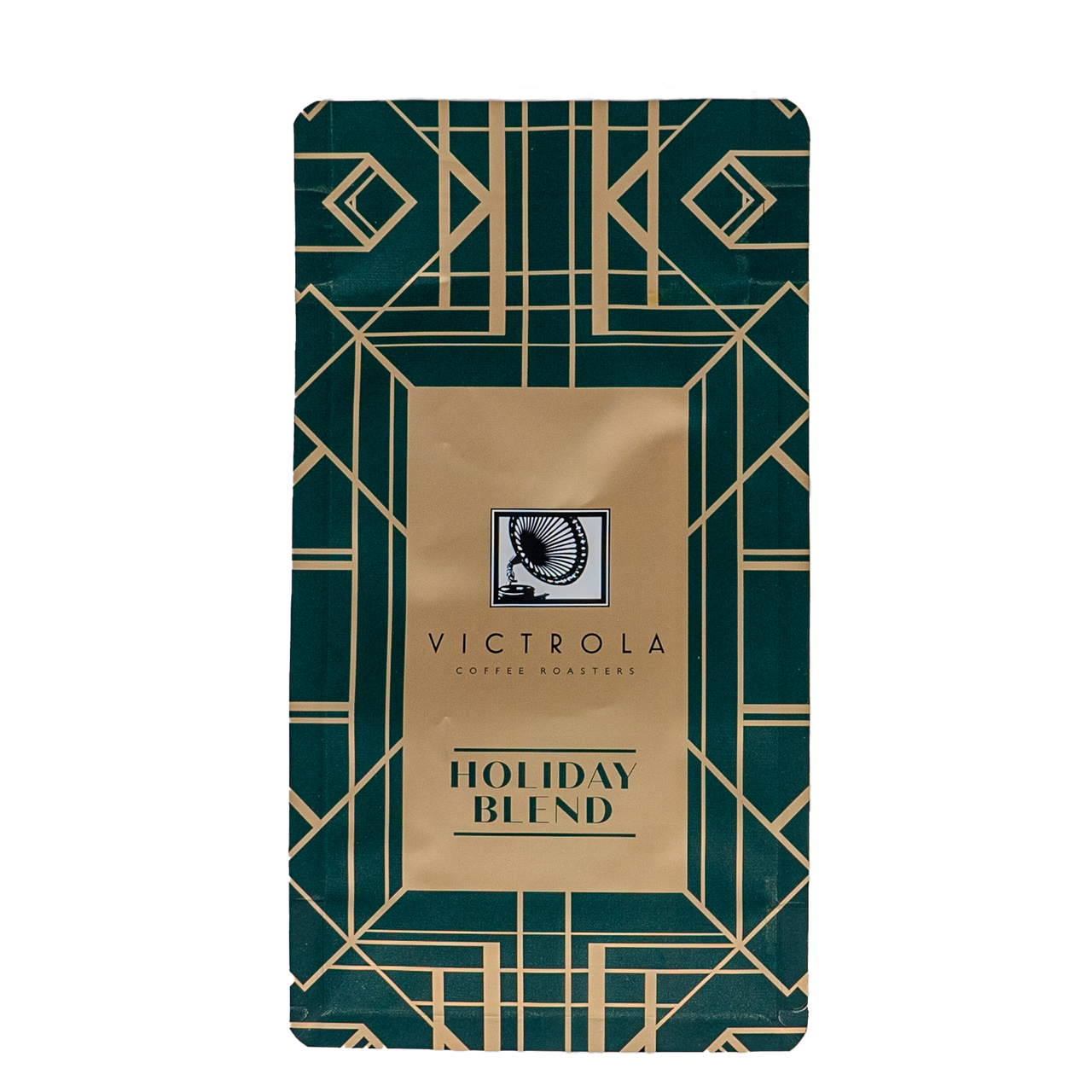 12 oz valve bag
Tasting Notes:
Red velvet, Tangerine, Honey, Poached Plum
Roaster's Notes:
Our approach to our Holiday Blend this year was to highlight some of our favorite components to our house blends and give them a chance to shine in a new light. In this blend is our Colombia La Ceiba from Empire Blend, our Indonesia Mandheling Grade 1 from our Triborough Blend, and Guatemala Vides Estate that plays double duty as our Single Origin Espresso and a part of Streamline. 
These coffees combined this way bring a balance of sweetness, body, and elegance that highlight the distinct flavors each coffee brings to the cup. 
Enjoy this blend with friends and family, or give it as a gift to your coffee obsessed relative. Everyone will find joy with this coffee.