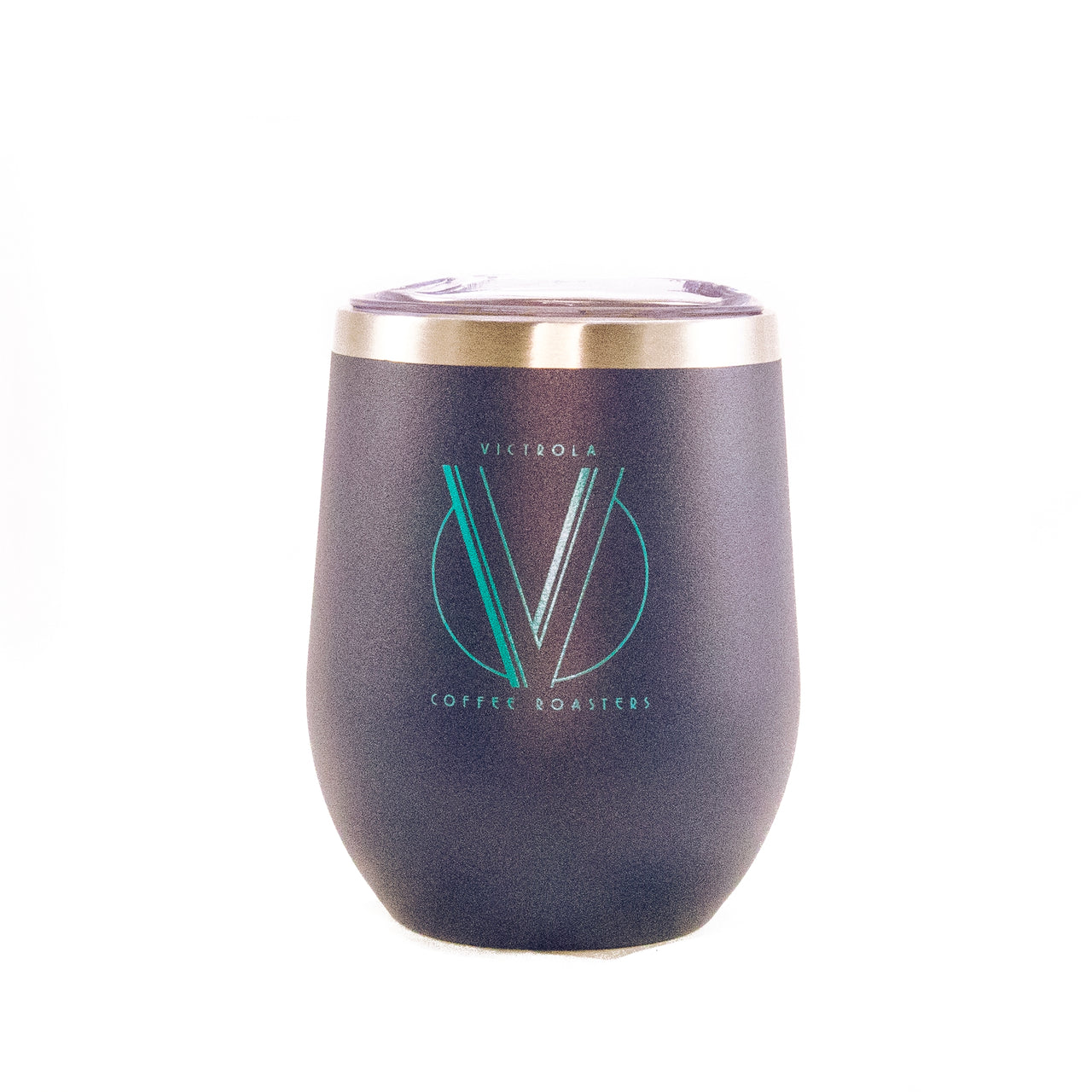 Air tight, locking lid to keep your drink hot or cold. Designed to work on-the-go to keep the spills to a minimum and your activities to the maximum!

Durably printed new 'V' logo in blue.

Double walled stainless steel structure with a powder coated finish where the air is vacuumed out of the space between the two walls to create a dense space limiting heat transfer.
Copper plated inner wall prevents heat from entering or exiting the bottle by thermal transfer keeping your drink hot or cold for hours.